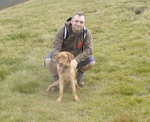 Martin Weller states:
"The VLE/LMS is dead"
, but I am not sure I agree with him, at least not for formal education settings.
Sure, the freely available tools on the Internet are much more fun, and do not feel as 'awkward' as the tools in monolithic VLE's, but as Niall Sclater said:"(formal) Education is not meant to be fun, it's meant to be hard work"
I feel that the issue of control is more important than Martin argues, because educational institutions are legally forced to keep local copies of all learning materials and their students' learning outputs for reasons of quality control and accreditation, or in case students want to contest exam results.
Thirdly, not all higher ed teachers - or students for that matter - are as technologically savvy as we think them to be. There is something to be said for learning from a book in your backyard, and attending face-to-face tutorials or lectures. Differences in learning style and preferences need to be accounted for...
If I come up with other arguments, I'll post them later.